We are a small in-home Maine Coon hobby/breeder with Champion bloodlines sire's & dam's. Our breeding cats are from European/International lines, varying in Championships. We...
Popular
ReigningCats is a small cattery on the West Coast of Florida. Our goal is to contribute to the breed by raising healthy, happy kittens that...
Popular
Available Cat Breeds from Breeder "Enchantacats" in California: Maine Coon and Ragamuffin!
Popular
We have a small cattery registered with CFA and TICA, located at the border of New York City. Our cats are not caged, they are...
Popular
So what makes our cattery different from the rest? For starters, our breeding male and female cats are all imported from Europe and have a...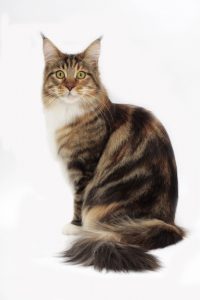 Popular
I love, raise, show and breed healthy, sweet, large and beautiful Maine Coon Cats who have been screened for healthy hearts and hips, as well...